Odmah da napomenem da se radi o glavnom prekidaču za svetla za Mondeo mk3.
Zbog položaja na kome se nalazi glavni prekidač za svetla, retko kada sam ga dobro video i rešio sam da promenim njegovo pozadinsko osveljenje.
Njegovo skidanje je veoma lako i da bi ga skinuli moramo prvo otvoriti i izvući kutiju za kasete koja se nalazi ispod samog prekidača.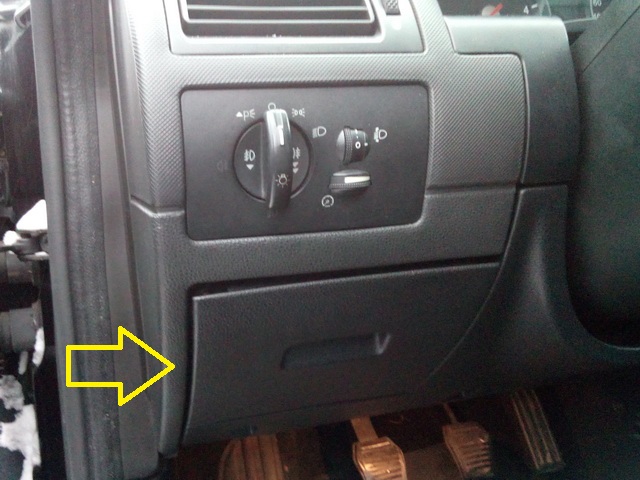 Kada nju skinemo zavučemo ruku unutra i na samom glavnom prekidaču pritsnemo dve poluge jedna ka drugoj (označene crvenim strelicama na slici) koje drže prekidač na svom mestu i gurnemo ceo prekidač ka napolje.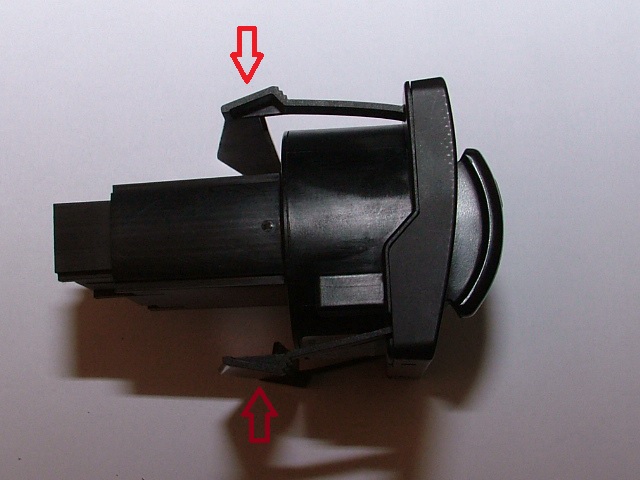 Kada je izašao napolje odspojimo konektor pritiskom na dugme (obeležen na slici) sa donje strane i oslobodimo prekidač.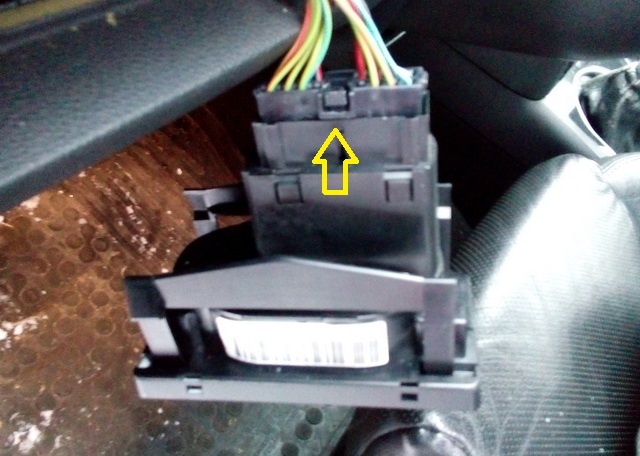 Da bi otvorili prekidač i došli do štampane ploče na kojoj se nalaze LED koje ćemo menjati najbolje je prvo prekidač postaviti u položaj P (pritiskom na dole i okretanje ulevo).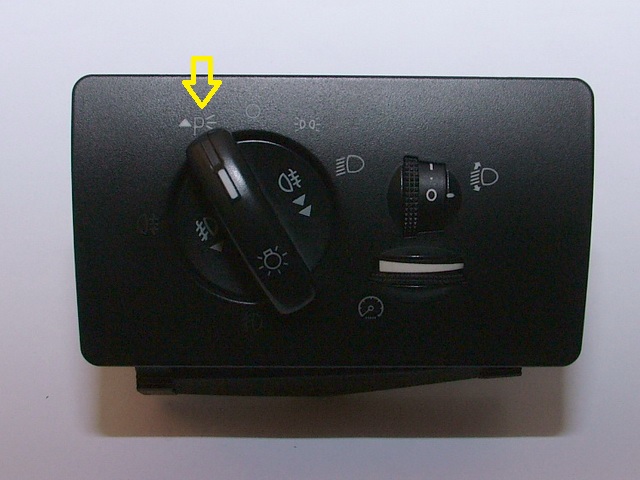 Onda sa zadnje strane prvo razdvojimo poluge koje smo pritskali jednu ka drugoj kada smo vadili prekidač, kako nam ne bi smetao u daljem radu. Onda oslobodimo poklopac na četri mesta (obeleženo na slici) i povučemo da izadje napolje.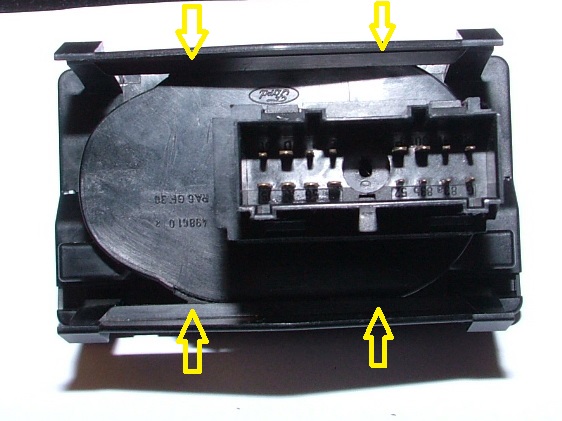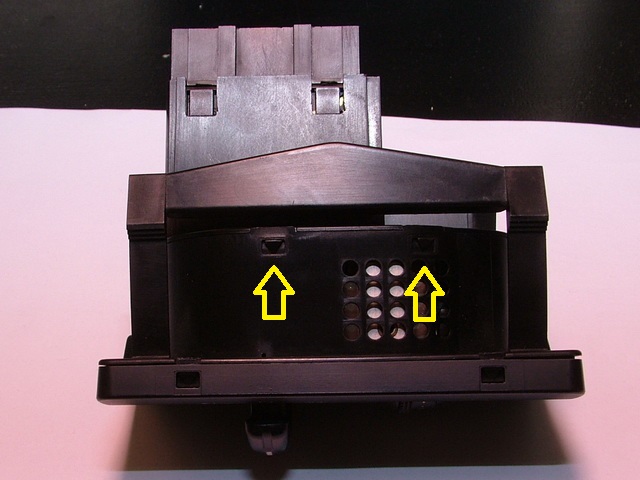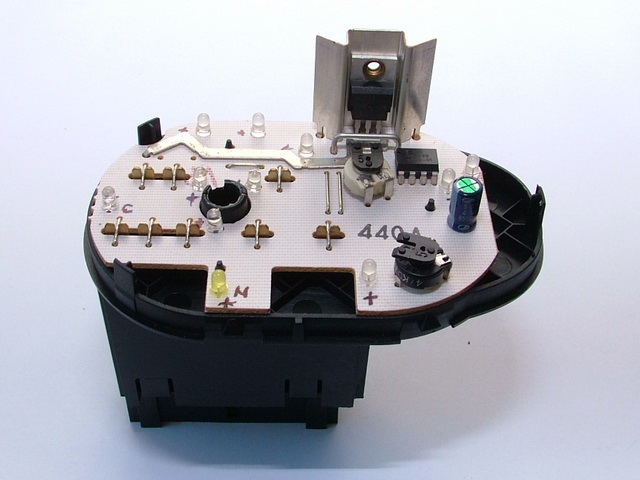 Povlačenjem na gore odvojite samo štampanu ploču od ostatka prekidača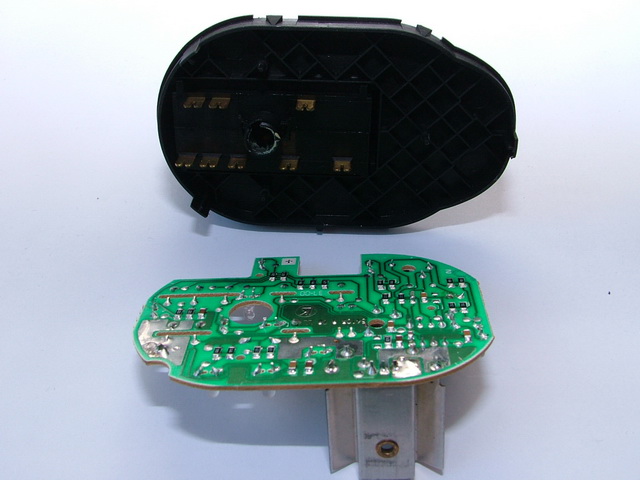 Dok su stare LED na ploči odredite odmah gde su im + i – pošto LED traži oderedjen polaritet i u koju boju ćete ih menjati, biće vam lakše kasnije.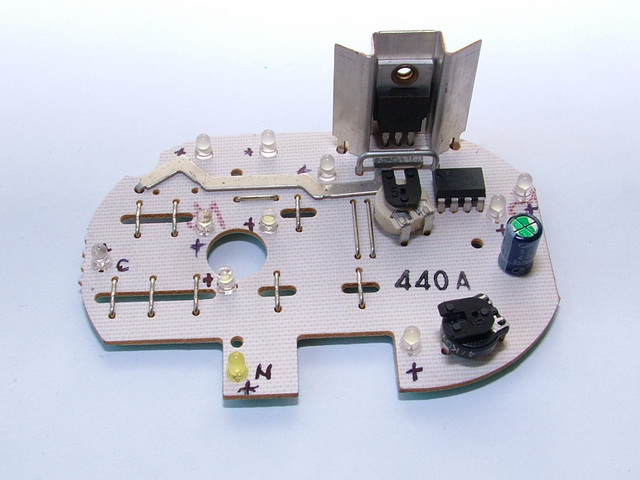 Stare LED pažljivo skidajte kako ne bi oštetili štampanu ploču i kada postavite novu proverite odmah da li radi. Kako bi vam pomogao postaviću slike gde treba dovesti napon da bi odredjena grupa LED radila. Odmah da napomenem za sve je – (minus) na istom kontaktu.
Za osvetljenje kada se upali pozicija rade 6 sijalica obeleženih strelicama, a kontakti su obeleženi crvenim elipsama: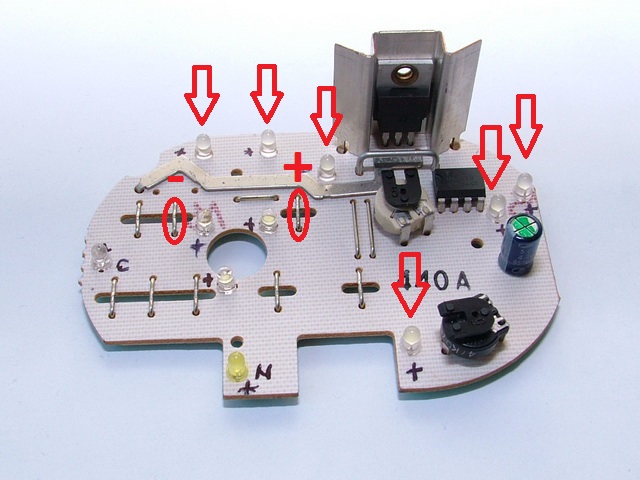 Za osvetljenje kada se da kontakt gore samo 3 sijalice oko malog kruga u štampanoj ploči
Za osvetljenje upaljenih prednjih maglenki radi 1 sijalica, ja sam namestio žutu na to mesto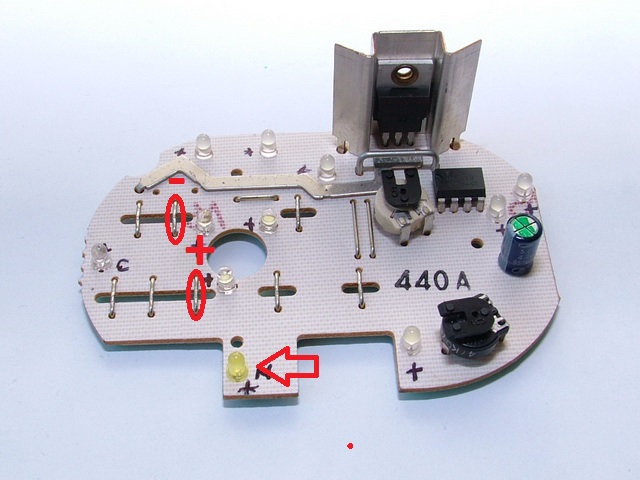 Za osvetljenje upaljenih zadnjih maglenki radi 1 sijalica i nju sam stavio narandžastu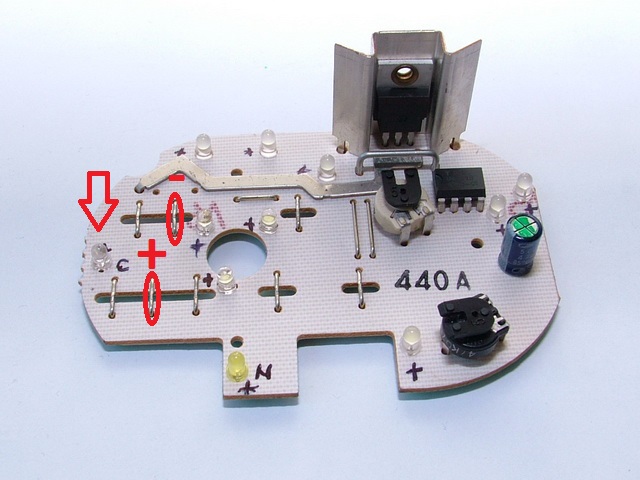 Ako ste uspešno izmenjali osvetljenje još jednom proverite da li sve LED rade i sve uredno vratite obrnutim redosledom.
U mom slučaju je to ispalo ovako: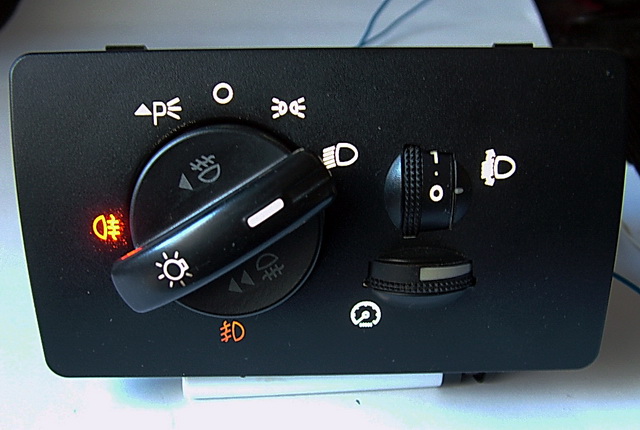 Nadam se da ovo nekom pomoći i srećno sa radovima.